It pains us to announce the sad news that Herb Sloan has passed away. Herb was a beloved member of the Barnard and Columbia community, with friends in many different departments. A devoted attendee of campus events, Herb was a true polymath. Always generous with his time, wisdom, and chuckles, Herb was a source of conviviality and community.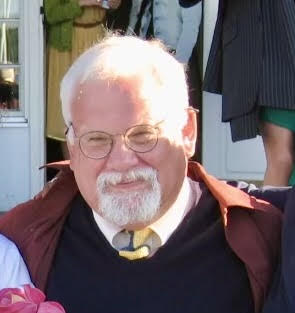 A proud Michigander and graduate of Stanford University and Michigan Law, Herb left a promising legal career to follow his true love, early American history. In 1986, soon after finishing his doctorate at Columbia, he was hired as assistant professor of early American history at Barnard College, where he spent his entire career. He retired in 2015 but continued to teach the first year seminar as emeritus professor for several years after and remained an active participant in campus life.

Herb's research focused on the political history of the revolutionary period and the early republic, but his intellectual interests were considerably wider. He was a prodigious reader of new monographs: if you ever asked him what he was reading, he always named several titles, never just one. And if you ever read a book he lent you, you would find that he fully digested every page and every footnote. He took great pride and joy in being a contrarian. For example, he liked to start the US history survey with the mischievous declaration that the American Revolution was a terrible mistake. He was also notorious for shooting down students' incorrect answers by comically bellowing: "WRONG!" His inimitable style in the classroom endeared him to generations of Barnard and Columbia undergrads. Herb won two teaching prizes, including the Emily Gregory Award, Barnard's top teaching honor and the only one chosen from direct student nominations.

Graduate students also appreciated his vast erudition and personal warmth. For many years he supervised countless Early America oral exams for Columbia History PhD students and remained a trusted mentor for many Columbia PhDs well into their careers. In short, Herb was a brilliant thinker, a gifted teacher, and a good friend. Barnard College, Columbia University, and Morningside Heights will not be the same without him. 
Members of the History Department, Barnard College.