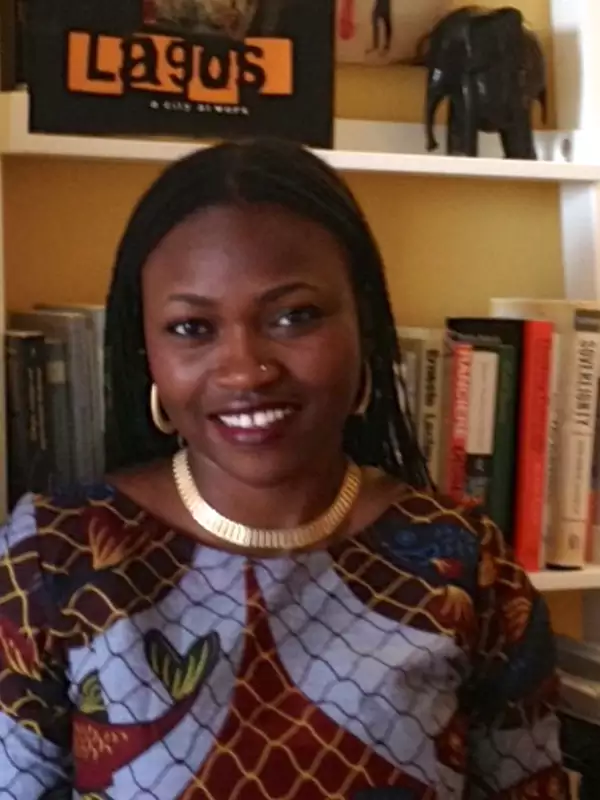 Abosede George
Associate Professor of History and Africana Studies
Department
Africana Studies, History
Office
804 Milstein Center / Office Hours: Mondays 1:15-2:30 PM or by Appointment
Contact
Abosede George joined the faculty of Barnard College and Columbia University in 2007. She received her PhD in History in 2006 from Stanford University.  Her research and teaching interests have been focused on urban history of Africa, the history of childhood and youth in Africa, and the study of women, gender, and sexuality in African History. Her articles have appeared in the Journal of Social History, Women's Studies Quarterly, and the Scholar and Feminist Online.  Her new book, Making Modern Girls: A History of Girlhood, Labor, and Social Development was published in 2014 by Ohio University Press in their New African Histories series.
Increasingly her research interests have turned to the 19th century in Lagos, to issues of gender, ethnicity, migration, and the records of reverse diaspora communities from the Americas, the Caribbean, and other regions of West Africa. She is currently at work on The Ekopolitan Project, a digital archive of family history sources on migrant communities in nineteenth- and twentieth century Lagos, West Africa. Visit: www.ekopolitanproject.org
She maintains faculty affiliations with the Africana Studies Program at Barnard, the Institute for African Studies at Columbia (IAS), the Barnard Center for Research on Women (BCRW), and the Center for the Critical Analysis of Social Difference (CCASD). She received her B.A. from Rutgers University (1999) and her Ph.D. from Stanford (2006).
Making Modern Girls: A history of girlhood, labor, and social development in 20th century colonial Lagos (Ohio University Press, New African Histories series, 2014) Winner of 2015 Aidoo-Snyder Book Prize from the African Studies Association Women's Caucus
"Getting the Hang of It," Scholar and Feminist Online: Gender, Justice, and Neoliberal Transformations, Fall 2013
"Within Salvation: Girl Hawkers and the Colonial State in Development Era Lagos," Journal of Social History, Spring 2011
"Feminist Activism and Class Politics: The Example of the Lagos Girl Hawker Project," Women's Studies Quarterly 35 (2007)
B.A., Rutgers College
M.A., Ph.D., Stanford University
African History
Childhood and Youth Studies
Social Reform in Africa
Urban History
Women's Studies
Migration Studies
Introduction to African Studies
African History 1700-Present
Lagos: From the pepper farm to the megacity
Childhood and Youth in Modern Africa
Gender, Sexuality, and Power from Colonial to Contemporary Africa
A Luta Continua: African Freedom Struggles in the 19th and 20th centuries
Women, Gender, and Sexuality in African Historical Studies (Graduate)
Aidoo-Snyder Book Prize, African Studies Association Women's Caucus, 2015
African Studies Association
Nigerian Studies Association, President
Society for the History of Childood and Youth
Read about the latest accomplishments by Barnard faculty and campus initiatives.
November 18, 2019
During the spring 2018 semester, Professor of History Premilla Nadasen taught the course "Mississippi Semester" to better help students acquire a deep knowledge of historical, political, economic and social issues.
March 21, 2018